Loving Technology. Loving Discoveries.
About Us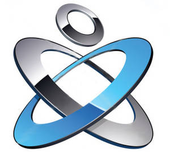 Todigital Technologies is a company that presents traditional information technology services with a strong focus on the business process optimization and data analytics consulting services. Our focus is to provide fast and easy digital solutions to our clients to address, manage, or resolve a variety of information technology issues. Through a data analytics driven approach our clients can focus on what matters most.
We stand out in the industry because we demonstrate understanding of business needs and technical capabilities through effective one on one consulting service delivery, which is driven by the motivation to exceed customer satisfaction.
We stand out in our industry because we take our clients beyond reassuring words and smiles to a demonstrated understanding of their needs through effective online service delivery, which is driven by the motivation to exceed customer satisfaction.
Todigital Technologies is committed to the belief that technology is useful only as it helps define, develop, and streamline user interaction with their workstations. As with any investment, the value of technology is measured by its capacity to provide tangible returns to our clients, whether in terms of cost-savings, increased revenues or streamlined processes.
Our team is proud to bring over 10 years of IT experience, ready to solve the most challenging business demands from information technology to data analytics projects. As the graduates from York University masters of MAIST program our team will leave no stones unturned to keep our customers happy and satisfied. Through this commitment, our company strives to be the best technology and data analytics provider in Toronto and throughout the GTA.
Next Stop – Todigital Technologies Support!
Want to work with us?
Please contact us through the portal or Contact Us page if you would like to get the best CRM consulting, BI or IT services.